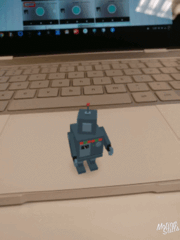 I am shocked to look at the calendar, and realize that February is almost over.
Where to begin?  Well, the test with ChromeOS is going well.  I have found that I need the access to my R810 less and less as I move things over to the Pixelbook.  I have even found myself doing some light python coding on it.  The flexibility and the speed is very nice.  I have also been enjoying one of the major benefits of the Chromebook life style: major battery life.  I can take my Pixel out of the bag when I get to the office and not plug it in all day, and still have a couple of hours of juice left over when I get home.
On of the things that I am still not totally sure about is doing my photo workflow.  I have been doing some reading, and finding a few tools to play with.  To that end, I am going to set myself a challenge of taking, processing, and posting a photo at least once a week.  As I get more comfortable, I might even move that up to many a week.  It will be good to get back into that as I have done that in the past, but I did fail the last time I tried daily.
The photo above is from my playing around with 'Augmented Reality' which is all the fade now days with 'virtual stickers' you can insert into photos.